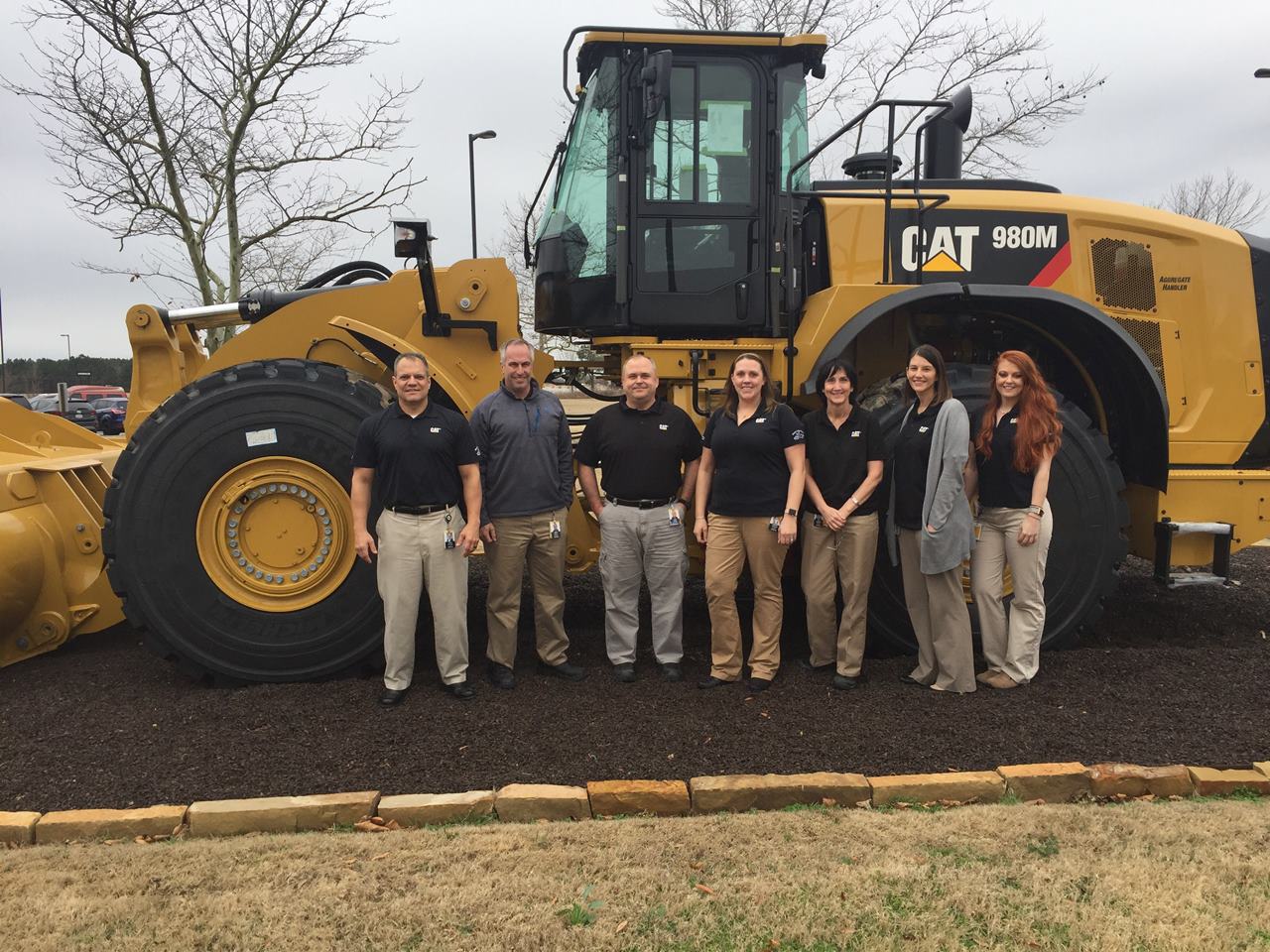 Caterpillar: Building a Firm Foundation for the Future
When they started reading together, AR Kids Read Tutor Sarah Zigler and second-grader Jordyn only got through one page of a Spiderman chapter book in their 30-minute session. Jordyn slowed down in each sentence as she sounded out new words, so Sarah feared the book was too advanced and planned to build up to it as their sessions progressed.
When Jordyn brought the same book back two months later, they were ready for it.
"I was amazed at the difference," Sarah said.  "We made it through several pages, had to sound out very few words, and she seemed to be reading more quickly and confidently. She also liked to share with me that she's a 'really good reader.'"
Sarah is one of six Caterpillar employees who volunteer through a partnership with AR Kids Read in an effort to lay the ground work for students to build a brighter future. 
"The children we are helping today could be future Caterpillar employees!" said Kate McNeill, Human Resources representative at Caterpillar. "We want to be sure they're set up for future success and have the literacy skills to learn and grow in their future careers."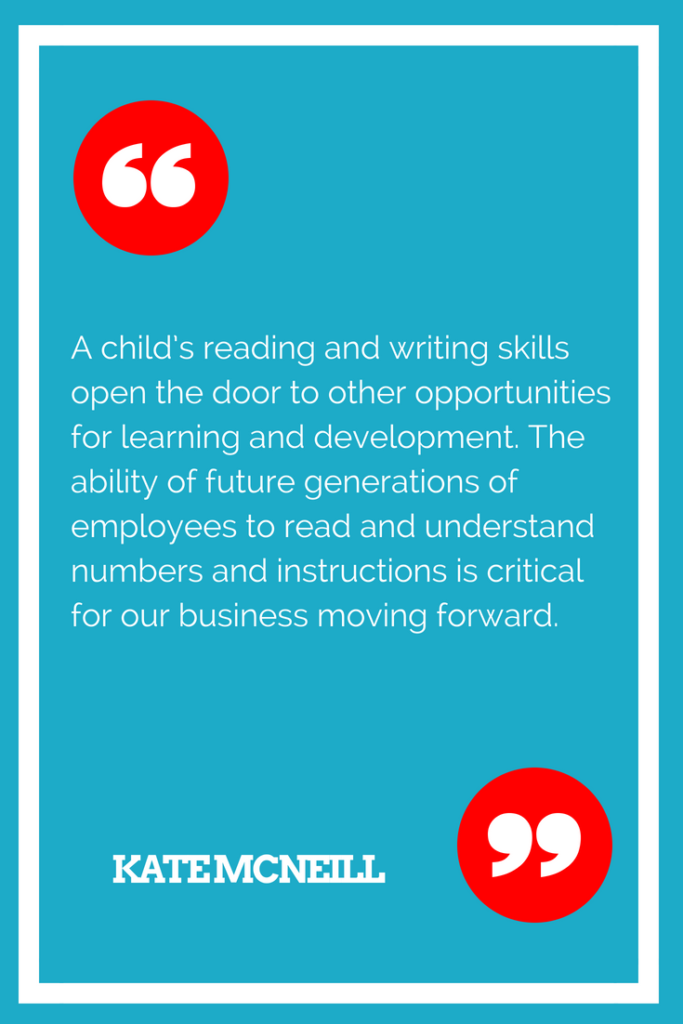 Caterpillar is a member of both the North Little Rock and Little Rock Chamber of Commerce and is proud to give back to the community through volunteer efforts at several organizations and events, like Ronald McDonald house, Habitat for Humanity, Junior Achievement and more.
Caterpillar employees have worked with AR Kids Read for several years because helping improve students' literacy skills are important not only to the company, but also the community.
"Improving literacy is foundational to our community's and company's success," Kate said.
"A child's reading and writing skills open the door to other opportunities for learning and development. The ability of future generations of employees to read and understand numbers and instructions is critical for our business moving forward."
Like Sarah, Kate also tutors and has enjoyed watching her students' progress.She worked with Christopher, who hated reading aloud when they started reading together but changed his mind as his reading speed, pronunciation and reading level improved.
"His confidence has done a complete 180," Kate said. "I have enjoyed watching his confidence and reading ability grow over the past few months."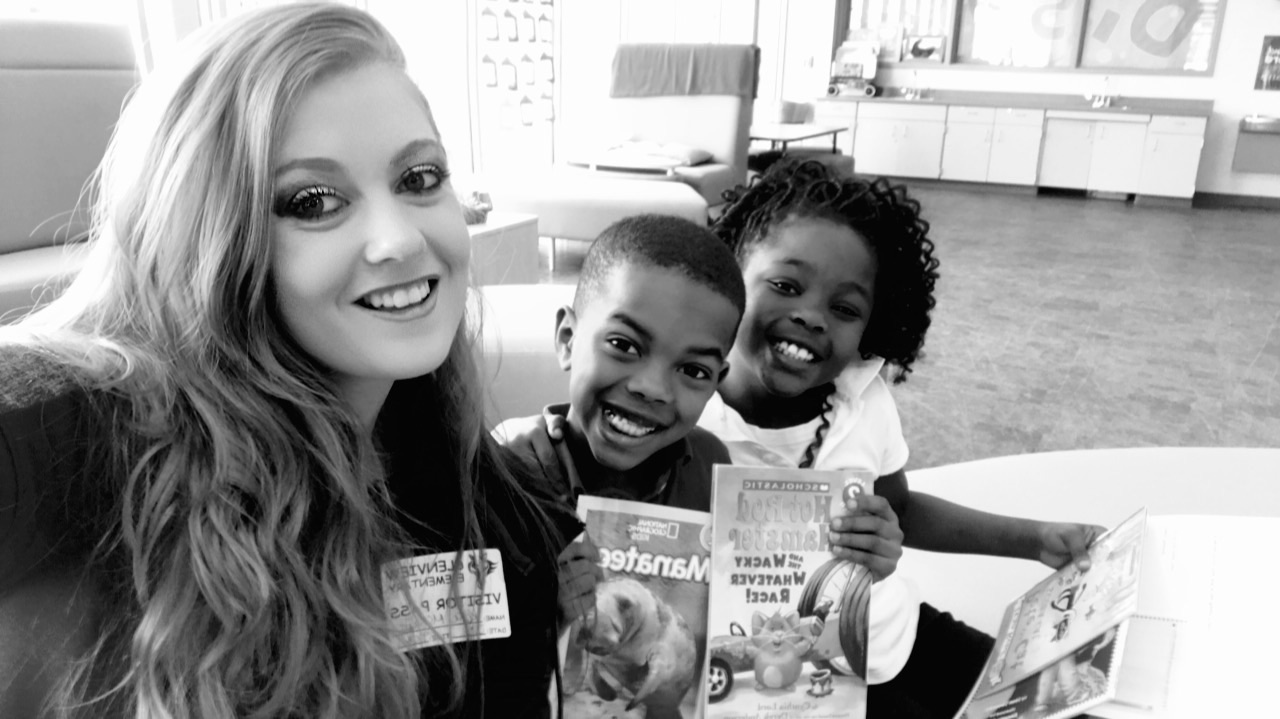 © 2022 | All Rights Reserved