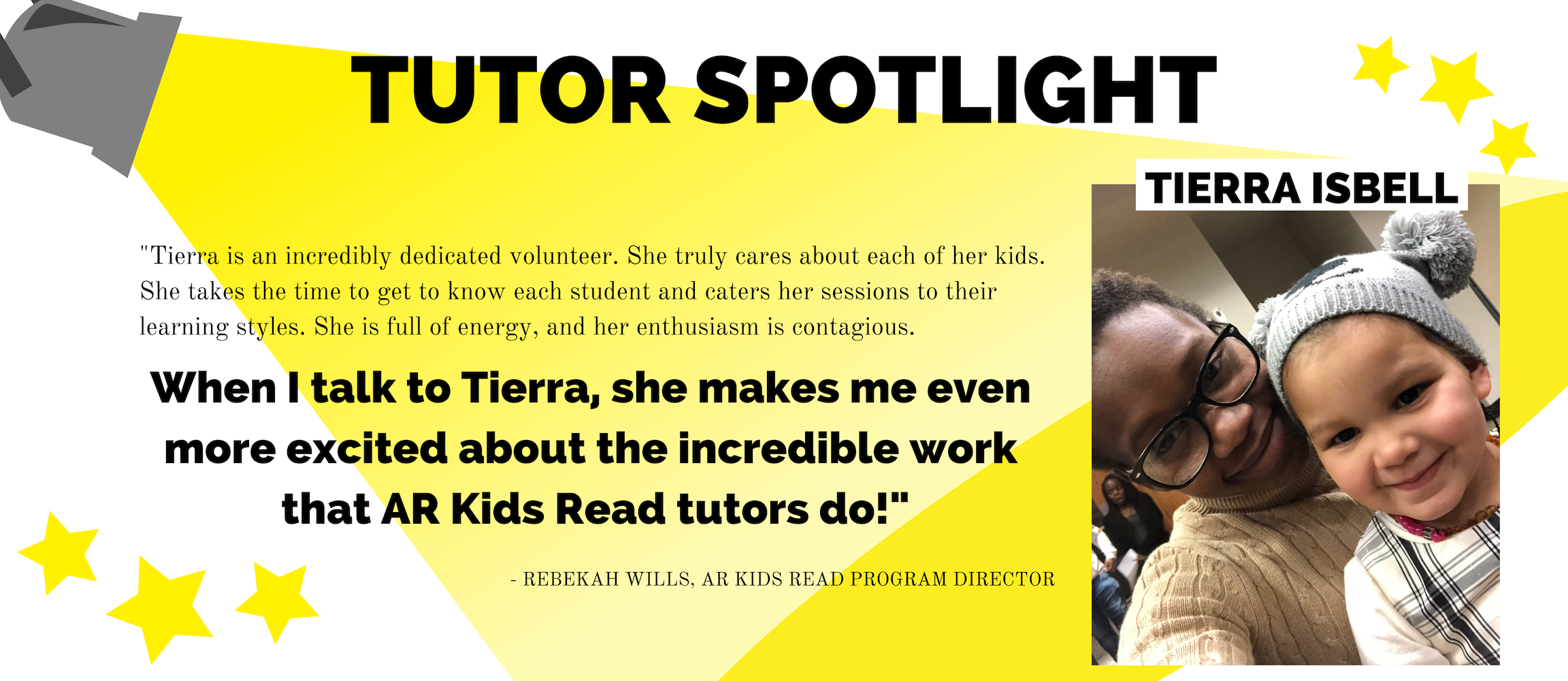 Tales from the Tutors: The Student Becomes the Tutor
As she practiced reading a sentence, Tierra Isbell's first-grade student struggled reading the word "pot." Tierra had her write the word along each edge of a whiteboard until the student was not only able to recognize it in the sentence, but she could also spell it from memory.
Yes, Tierra helped her student learn how to read the word pot, but that student was also helping Tierra learn more about how to be a teacher.
Tierra is studying education at UALR, and her experiences as an AR Kids Read tutor are giving her practical insight into how to interact with students. At the same time, her classes help her with the skills she needs for tutoring, like how to use repetition for emphasis and ways to help students focus.
"Really, [the classes and tutoring] kind of piggyback off each other," Tierra said. "When other students ask questions, I can offer insight from my experiences tutoring. It's good all the way around."
Tierra first started tutoring last year after a college classmate suggested that volunteering as a tutor would be a good way to get hands-on experience in a school setting.
"I love children and know that I am going to teach," she said. "I didn't want to go through everything to become a teacher and then step into a classroom cold turkey. I wanted to make sure I know how to interact with children."
She signed up for tutoring at Bale Elementary last year, where she was assigned two third-grade boys to tutor. She quickly recognized that her main challenge with one of the boys would be helping him focus. He was always bouncing around and fidgeting while he was supposed to be reading.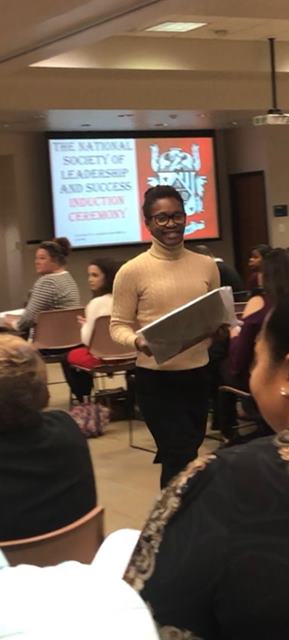 AR Kids Read Tutor Tierra Isbell studies at UALR, where she was inducted into the National Society of Leadership and Success.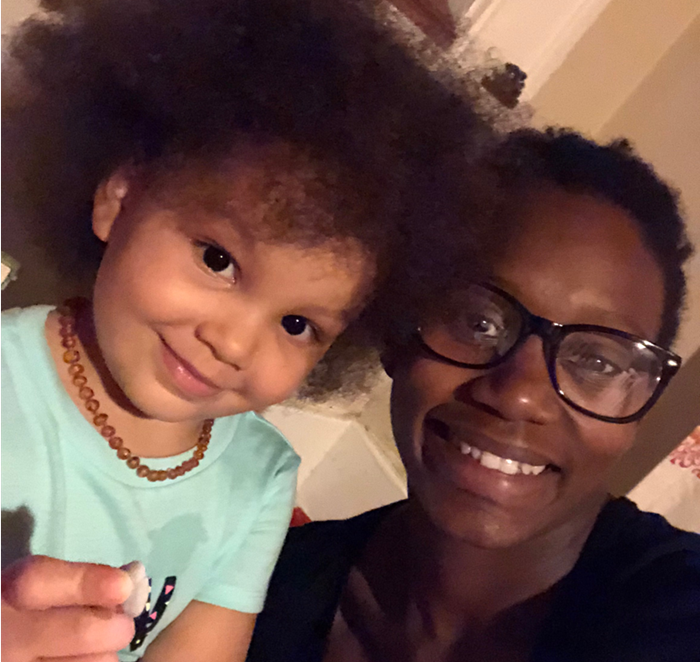 Tierra is already teaching her 3-year-old daughter, Dahlia, how to write and recognize some sight words.
Tierra decided to set aside time at the beginning of each tutoring session to talk and do activities to give him a chance to use up some of his extra energy before they started reading. By the end of the year, he would still bounce around while they were talking, but he was able to sit still and focus while he was reading. As his focus improved, his reading fluency also improved.
This year, she is working with two first-grade girls at Bale, and one told Tierra during their first session that she didn't like reading because it was boring and made her sleepy. When she started reading, though, Tierra was very impressed with her reading skills. Tierra made a point to encourage her by telling her what a fantastic a reader she was, and over the next few weeks, the student decided that she does like reading after all.
"It made me feel good to be able to give her that kind of encouragement that would shift her perspective about herself," Tierra said. "I think it was really that she didn't feel like she was a good reader; she had told me that. All she needed was encouragement."
Through experiences like these, Tierra has started to feel more comfortable around students so that she can relax and have fun with them.
"[I've learned how] to really pay attention to each different student, know their personalities and know how to approach them – how to get them excited, calm them down or help them focus," she said. "I've learned a lot about how to work with them better and how to be more effective and efficient."
Tierra is hooked on tutoring with AR Kids Read and plans to continue as long as she can. She also said that she would love for other people to get involved.
"This has been a wonderful experience. It gives you so much insight into the mind of a child. I feel like everyone needs that reminder of how important every child is and how much children need people that care."
© 2022 | All Rights Reserved