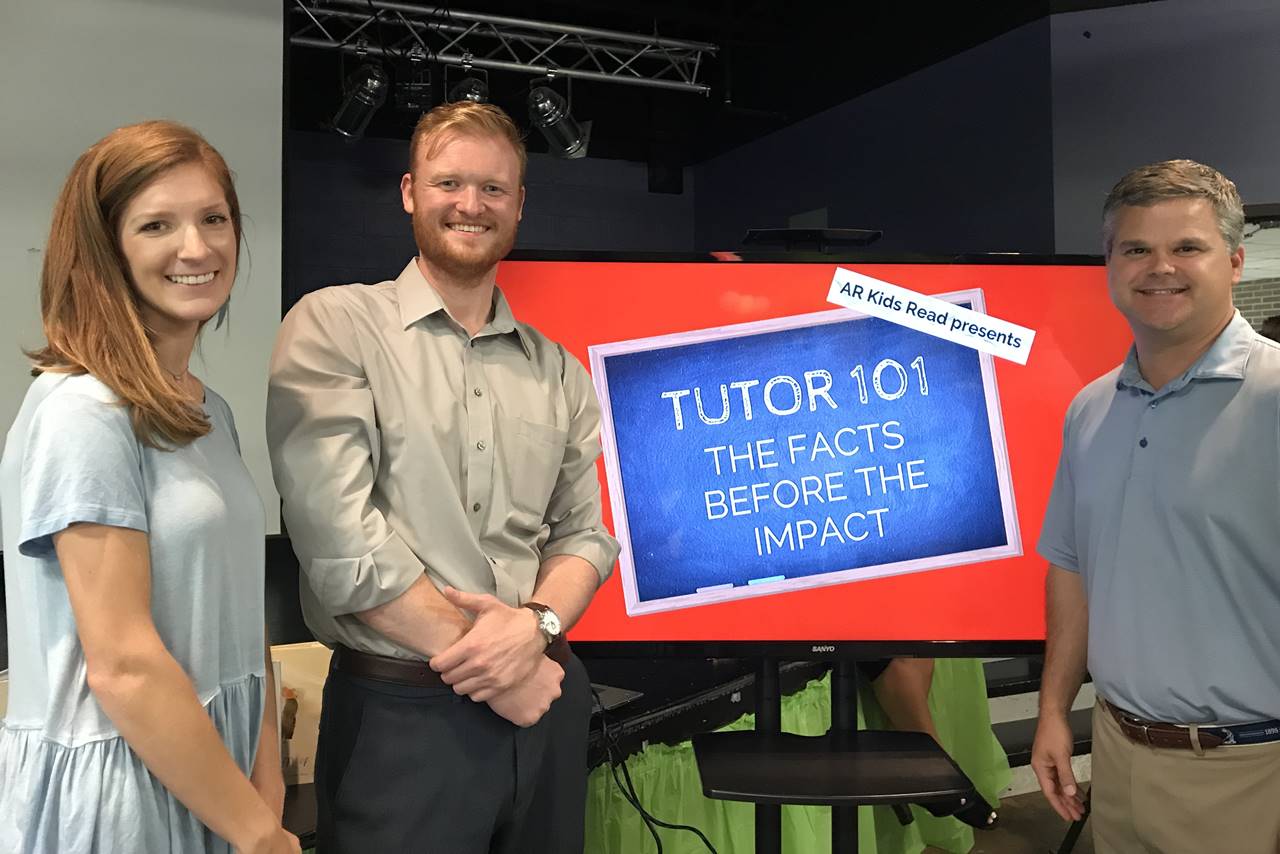 Stronger Together: First Financial Bank partners with AR Kids Read
Inspired by the AR Kids Read's "You Can Make the Difference" video, Logan Hebda decided that he not only wanted to tutor, but he also wanted to share the AR Kids Read mission with his employer, First Financial Bank. The mission also resonated with FFB Market President Chris Johnson, so a new partnership was formed.
"I have always had a passion for early education development/intervention," Chris said. "Being married to a licensed SLP [speech-language pathologist], I have direct knowledge of how reading is the key foundation element in a young child's learning ability and a key factor in that child's overall success in life."
The bank stepped up to support AR Kids Read by sponsoring lunch catered by Corky's for the Tutor 101: The Facts Before the Impact session that was held August 21 at South City Church.
"Chris and Logan were so onboard with helping serve our community," said Megan Golden, director of marketing and community outreach for AR Kids Read. "They were more than willing to serve in any way they could."
Both Chris and Logan attended the tutor mixer, where a panel of tutors talked about their tutoring experiences in schools in the southwest Little Rock area. While there, Chris was also inspired by the "You Can Make the Difference" video, so they both decided to volunteer as tutors this fall.
"What struck me most about AR Kids Read's mission is that it is a 'teach a man to fish and he will eat forever' organization," Logan said. "Rather than simply raising money for books and throwing them at schools and overworked teachers, you're taking the approach of giving struggling children
one-to-one time which gives these kids confidence and a chance to succeed. I'm thrilled to get to do that in children's lives."
Chris indicated that he also recognizes how important literacy is to the future of the banks since "the ability to read/understand the written word allows our team to understand complicated financial transactions and enables us to fully understand and enables understand our customers' wants and needs."
In addition to supporting our AR Kids Read, First Financial Bank is committed to partnering with other nonprofit agencies in central Arkansas, like Habitat for Humanity, Goodwill Industries, Our House, Arkansas Foodbank, No Kid Hungry, Junior Achievement, Jericho Way/Depaul USA, Bright Futures Little Rock, Economics Arkansas, CARE-Central Arkansas Rescue Effort, Pulaski Heights Middle School and Forest Park Elementary.
The bank also features local businesses or nonprofit organization on social media each month to encourage followers to shop and support locally. The Little Rock branch chose to feature AR Kids Read for September.
"First Financial Bank is a great partner with many nonprofit agencies in the central Arkansas market, as well as across the state of Arkansas," Chris said. "We benefit most when our community/neighborhoods benefit. We are stronger when we partner together."
© 2022 | All Rights Reserved