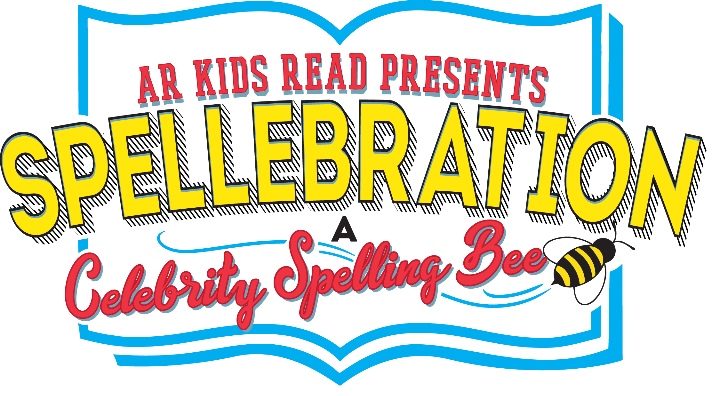 AR Kids Read Celebrity Spelling Bee
Thank you to everyone who supported Spellebration 2022.
 You invested in early literacy for hundreds of our (AR) kids, and together we raised $70,000!
Spellebration is our annual adult spelling bee raising fund to support grade-level reading.
This year's event will be held on Thursday, April 7, 2022, from 6-8:30 pm at the Albert Pike Masonic Center.
Guests will enjoy heavy hors d'ouevres, beverages, silent auction, and a "celebrity" spelling bee experience.
*Attire is business casual.
Location
Albert Pike Masonic Center
712 Scott Street
Little Rock, AR 72209
HONORING
Community Leaders
Dr. Charles McNulty
Pulaski County Special School District Superintendent
Dr. Jeremy Owoh
Jacksonville Pulaski North School District Superintendent
Dr. Greg Pilewski
North Little Rock School District Superintendent
Michael Poore
Little Rock School District Superintendent
Lifetime Achievement Award
Apartment Hunters
Arkansas Children's Hospital
Baptist Health Foundation
Bass Foundation
Central Arkansas Water
Entergy Charitable Foundation
First Security Bank
FIS
Friday, Eldredge & Clark
Lou and Leigh Graham
Middleton Heat & Air
Mitchell Williams Law Firm
MTZ Cleaning Services
Oscar Washington Jr Scholarship Fund
Tim and Kathy French
University of Arkansas at Little Rock
Arvest Bank
AT&T
Collier Arkansas
Dassault Falcon Jet
Dillard's
Goodwill Industries of Arkansas
Just Communities of Arkansas
Little Rock Regional Chamber
McFarland Eye Care
Nabholz
Platinum Drywall
Renee and Robert Steele
Representative French Hill
Southern Bancorp
US Bank
Support us with a
Donation
© 2022 | All Rights Reserved