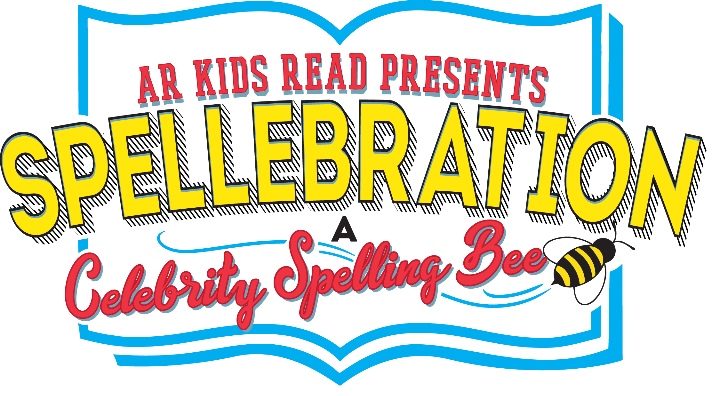 AR Kids Read Celebrity Spelling Bee
Thursday, August 20, 2020
6-8:30pm
Albert Pike Masonic Center
712 Scott Street
Little Rock, AR 72201
Be a trailblazer for our annual fundraising event for literacy! AR Kids Read is back again with its annual Celebrity Spelling Bee that raises funds and awareness for our one-on-one reading tutoring program. Spelling Bee guests enjoy a cocktail hour and silent auction with
libations and heavy hors d'oeuvres followed by an on-stage team spelling competition—each team composed of a corporate sponsor and
local media celebrity.
We're very excited to host the 2020 AR Kids Read Celebrity Spelling Bee at the Albert Pike Masonic Center. The historic building, dedicated in 1924, is loved across Arkansas for it's beauty and accessibility to the arts. 
Apartment Hunters
Arkansas Apartment Association
Arkansas Children's Hospital
AR State Chamber of Commerce
BancorpSouth
First Security Bank
FIS
Friday, Eldredge, & Clark
Funwash
Garver, LLC
Kumon
UA Pulaski Tech
AT&T
Charlie & Jackie Conklin
Colliers International
Dassault Falcon Jet
Goodwill Industries of Arkansas
Jonathan Oliver
Lexicon Steel
LR Regional Chamber of Commerce
McFarland Eye
MISO Energy
Platinum Drywall
Rob and Renee Steele
UA Little Rock
Welspun
100 Black Men of Greater Little Rock
Angel Law Firm
Clark Contractors
Troy and Dionne Jackson
Forward Arkansas
Congressman French Hill
Hathaway Group
Just Communities of Arkansas
NLR Chamber of Commerce
Oscar Washington Educational Fund
Pat and Sam Perroni
Pulaski County Tile
Tom and Elizabeth Small
Support us with a
Donation