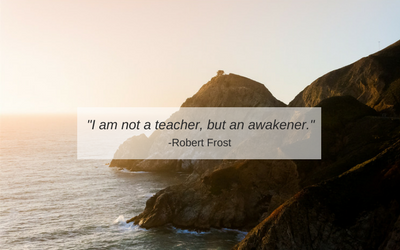 The Importance of Mentorship
At some point in our life, we are able to look back and recognize the people that have assisted in our development as individuals through consistent support and encouragement. Where would you be if you had not had someone there that you could rely on and trust? Would you have made different career choices or personal pursuits? Whether you realize it or not, people play a HUGE role in our development and it's important to have at least one single person that you can go to and feel safe, though you can have multiple.
The role of that person is that of a mentor-a source of wisdom, teaching and support. Our mentor is there to provide us with guidance for long-term development, which is exactly what we ask of our AR Kids Read tutors. We ask that our tutors really develop a trust-based relationship with their students.
Benefits of Mentorship
A mentorship is made of the mentor and the mentee, in our case a tutor and student in Central Arkansas. Both benefit in different ways, but each tutor and student can learn and grow in their experience. We have come up with a few brief examples of what each partner can gain in a mentorship. (Something to keep in mind: These lists are not exhaustive and the benefits of mentorship are not always quantifiable.)
A few benefits of having a mentor include:
Confidence development
Discovery of individual strengths
Overcoming challenges
Learning new skills
Having a role model to look up to
A few benefits of mentoring include:
Satisfaction of making a difference in a life
Learning from mentee experiences
Enhancement of skills as a leader and encourager
Distinction as a role model
Personal growth
AR Kids Read recognizes the importance mentorship plays in individual development. Learning, sharpening and using new skills, such as reading comprehension, fluency and vocabulary are pieces that will be impacted by this main idea.
National Mentoring Month
We were struck to write about this important topic after a recent new-year tutor orientation, where we were able to really share with our tutors their purpose. Seeing that it is also National Mentoring Month, we felt it highly appropriate. The purpose of National Mentoring Month is to:
Raise awareness of mentoring in its various forms.
Recruit individuals to mentor, especially in programs that have waiting lists of young people.
Promote the rapid growth of mentoring by recruiting organizations to engage their constituents in mentoring.
We encourage you to share your mentorship experiences and thoughts this month using #NationalMentoringMonth and #ARKidsRead. If you have a mentor in your life and desire the same for students in Central Arkansas, we encourage you to look into being a mentor to Central Arkansas students by tutoring through AR Kids Read.
A great mentor is a difference-maker. Go out and make a difference that can be felt.
© 2022 | All Rights Reserved